Discover more from Adventures In "Journalism" by Sari Botton
Highlights and lowlights* (*mostly lowlights) from one Gen X lady writer's rather circuitous career path.
Over 1,000 subscribers
Marginalia
I annotated copy of my memoir with some juicy secrets...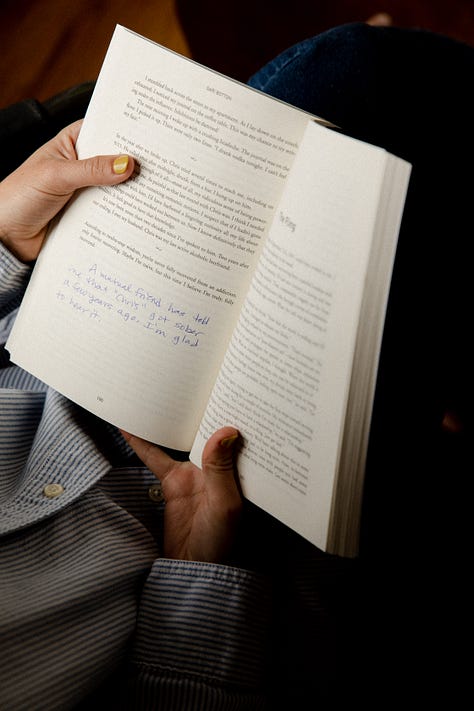 I've got a few new posts in the works, one of which I was hoping to finish and send to you all this week. But for the past two nights I've had terrible insomnia, and now I'm a useless Zombie. So instead, here's a quickie about an auction that's going on right now, which ends this Friday, July 7th.
***
Off Assignment, a wonderful non-profit literary magazine, is currently holding its second "Margin Notes" auction, raising funds for "a new kind of travel writing that features diverse voices and transporting stories."
I participated in this round, spilling some tea in the margins in a copy of my memoir.
I've written and spoken a lot about how much care I took in blurring people and extracting any potentially damning or damaging details. In annotating this copy adhered to my principles around that—I mostly told on myself some more. But I also dropped some clues about old heartaches and beefs, some breadcrumbs that might lead those of you who know me, or knew me in a previous life, to confirm or nix a hunch or two.
So, you've got two days to bid on my book and others. It's for a great magazine, with a great mission.